Inshore…the most dynamic zone in fishing.
Victory in this environment requires skill, the ability to read water, and the best gear in the business. Purpose built for close quarters combat; this is the battleground of PENN Inshore. We bring precision engineering, cutting edge materials, and brute-ready drag systems to your pursuit of glory. The result: trustworthiness and durability that you can count on. Whether you prefer bowing to the king, stalking silver ghosts, or hunting for things with stripes, spots or speckles, PENN Inshore makes the perfect weapon for this, the most dynamic battlefield in saltwater.
Tarpon
Tarpon are inshore bruisers that grow to greater than 200-pounds.
Cobia
Great for sport and wonderful on the table, the Cobia ranks high on the inshore fisherman's bucket list.
Durable and ready for battle in salt and sun, PENN gear is equal parts performance and identity.
This gear has everything you need for time on the water and more casual applications— from the most trusted name in fishing. You need the perfect weapon for the most dynamic battlefield in saltwater. PENN has you covered.
Tarpon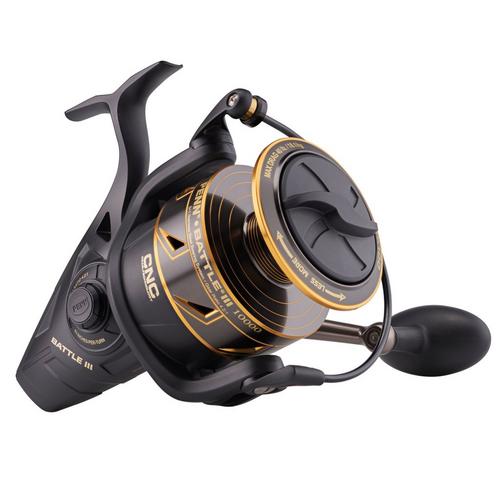 Cobia