Introducing the
Penn

Slammer

IV

The best just got better… Discover the new Slammer IV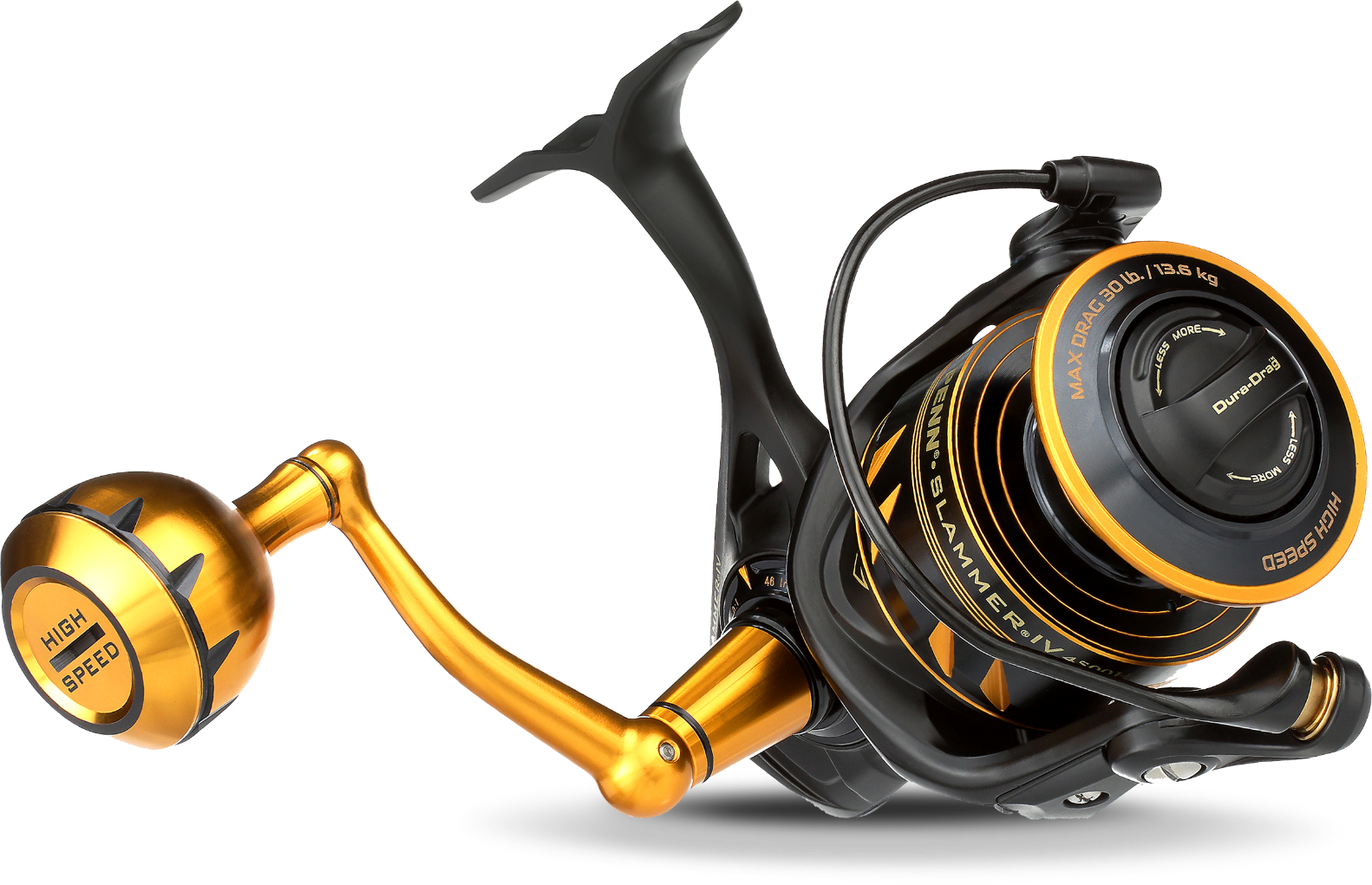 Catching big fish
takes skill, patience, and

gear designed to get the job done.

Step into the battlefield with confidence with the new and improved Slammer IV by your side. For years PENN has been proud to produce our Slammer line, a tried and true family of reels known for unmatched durability and performance.
The PENN Slammer already has an ironclad reputation. Now, with updated technology and expert engineering,
The best just got better.
This iconic reel has been updated with superior waterproofing, a wider range of usable drag, and greater smoothness to help you on the water. With these battle-tested features, we're giving you the best chance yet to bring your trophy fish to the boat.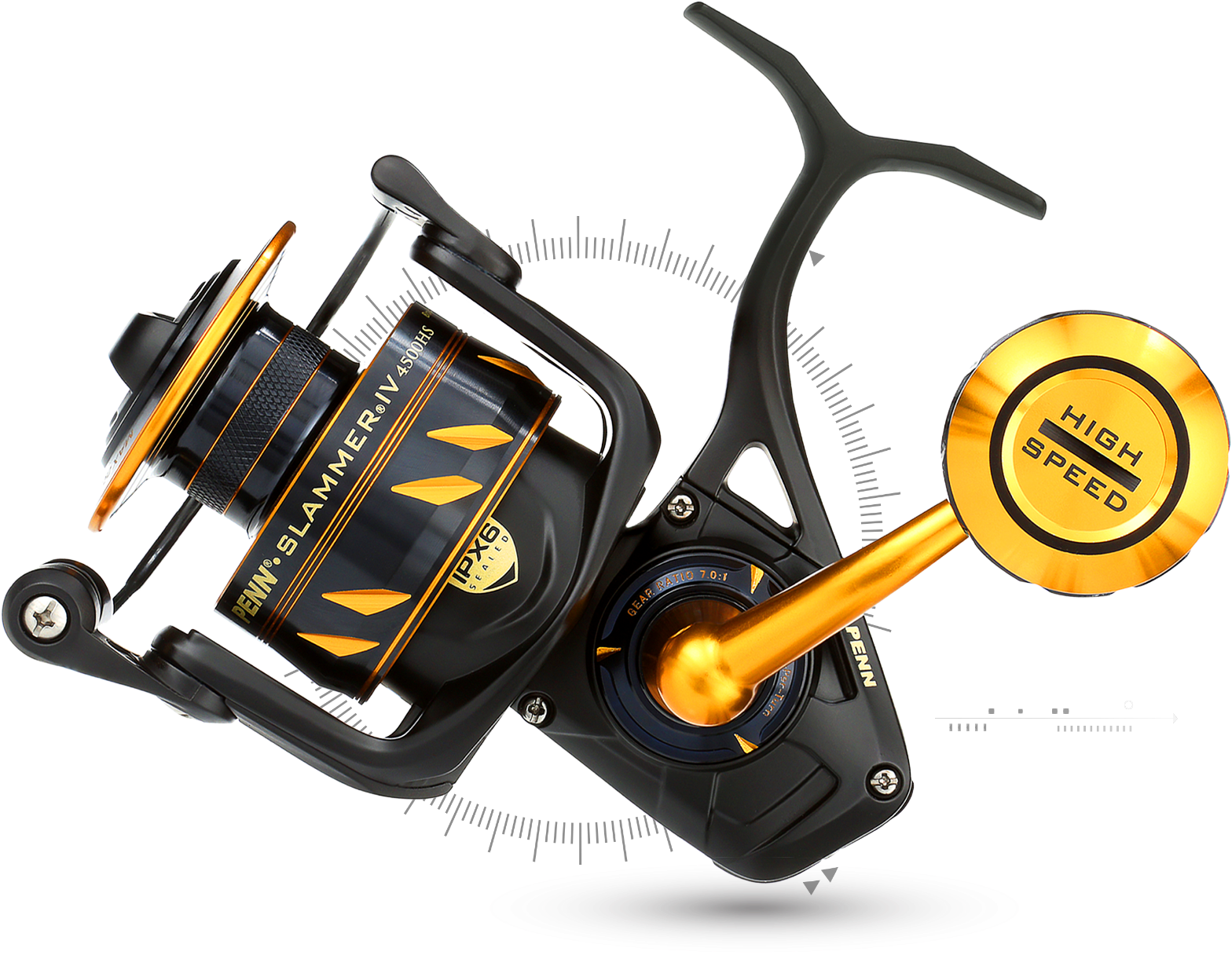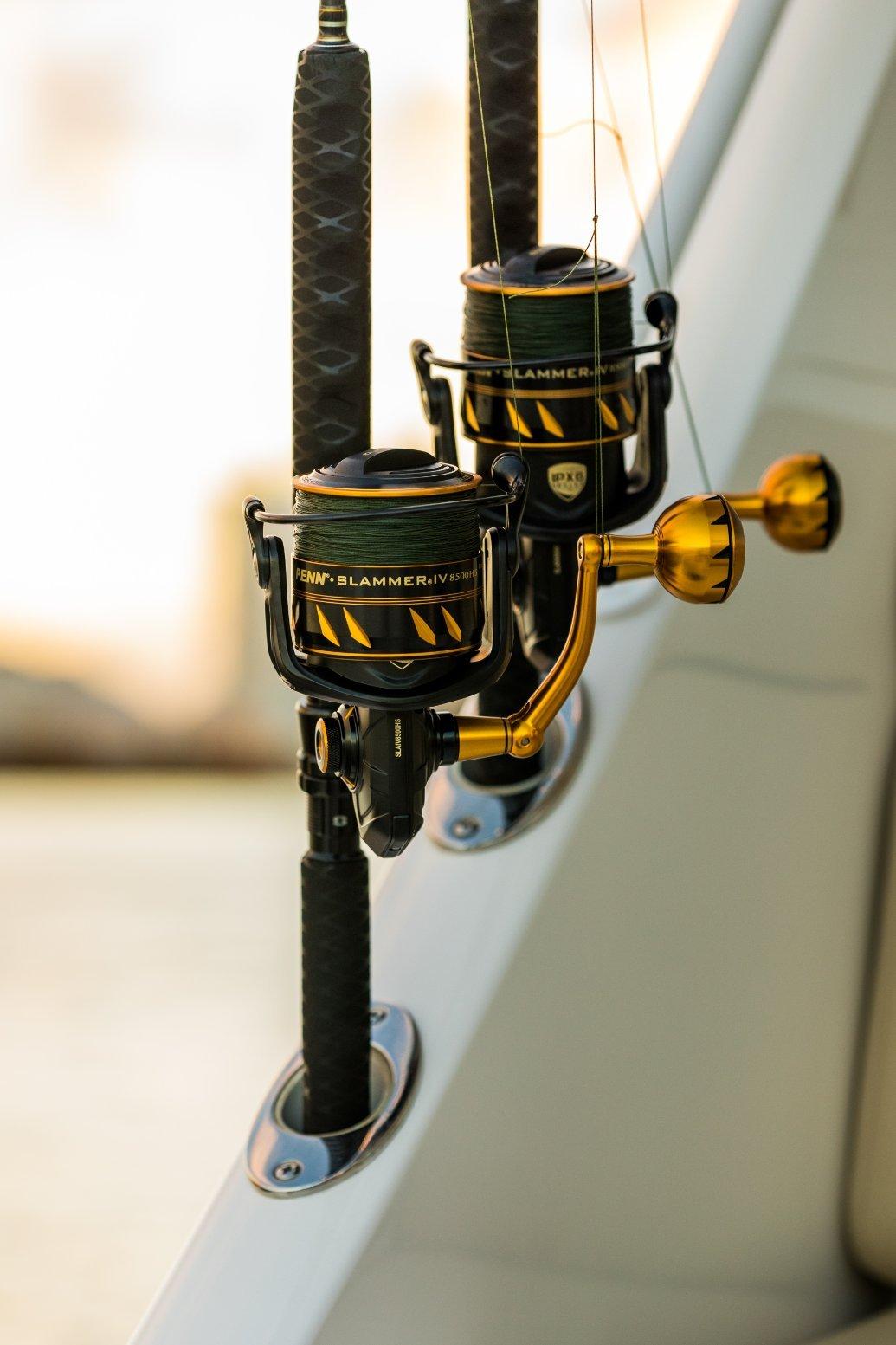 With this new and improved reel in your arsenal, prepare to become a saltwater legend.
The Slammer IV features our proven IPX6 technology, giving you a more perfectly sealed reel body and spool that will stand the test of salt, sand, and time. Plus, with PENN's proprietary Dura Drag system, the Slammer IV has a greater range of useable drag while still decreasing the amount of water it takes in. Add in our all-brass CNC Gear Technology, 8+1 stainless steel bearing system, and hydrophobic line roller and you've got a reel both smoother and tougher than ever before.
The Slammer IV redefines PENN's already unbeatable reputation, bringing durability and power together in a sleek, battle-ready reel. It's more than just a workhorse; it's the must-have reel for anyone fighting underwater monsters.